A busy career
It has been my great good fortune to have my lot cast in this goodly land, and to have been associated with its educational and material prosperity. Nobody can deprive me of the satisfaction I feel in having had the opportunity and the will to strive for the advancement of Canada and the good of the Empire.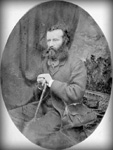 (23 k)
Sandford Fleming brought deep conviction to his work in railway development and a commitment to doing a job well. As railroad construction projects advanced throughout the country, his reputation grew. Often directing several projects at once, he was constantly looking for ways to improve technology or methods and make them less costly.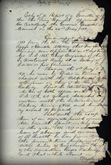 (94 k)
He was able to meet deadlines for colossal projects, sometimes at less than estimated costs. He wrote handbooks and reference guides for his employees.
Until the late 1870s, he was completely absorbed by his work in the railway industry.


(54 k)
Then, beginning in 1879, another career opened before him: he was offered the opportunity to promote science and professional training at Queen's University in Kingston. He accepted the position with great delight and kept it until his death in 1915.
The works of our students:


The contest (.pdf - 1,2Mb) | Transcription
Note: For best viewing of this site, you will need this plugin:


Download Adobe reader