Finding a first job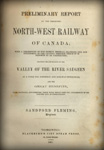 (50 k)
Once settled in Peterborough, Sandford Fleming started to look for a job. There were difficulties, especially since he had first to obtain his surveyor's certificate in order to practice his profession in Canada.


(65 k)
Meanwhile, he drew maps of Peterborough, Hamilton, and Cobourg; walking from town to town, he sold maps and took orders. He eventually obtained a contract to draw a map of Toronto.
Working ceaselessly on this project, he spent his evenings talking to experienced surveyors, attending lectures, and collecting information about his profession. Fleming finally obtained his surveyor's certificate on April 28, 1849.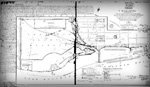 (60 k)
That same year, he was hired by the Ontario, Simcoe and Huron Union Rail-Road . This was the beginning of Sandford Fleming's railway career.